Gifting jewellery has an emotional value attached to the moment, something that serves as a great memory to remember later. We often find ourselves thinking about the 'perfect gift', but in truth, what is more perfect than jewellery? Gifting jewellery with diamonds and coloured gemstone to someone speaks volumes about what you feel about them and wish to say to them through your gesture. The value of jewellery, not just in monetary terms, expresses to the recipient that you hold them in a special place in your life. 
The excitement of receiving a gift from someone is only heightened by the mystery of what is inside the finely wrapped packaging. The thought that you remembered and cared to bring a thoughtful gift really elates people. Finding jewellery inside the box is a joy incomparable to anything else. From your end, it does not need to be something over the top like a heavy necklace or a Perfect 102 Carat Diamond. It can be something simple, maybe a piece that they wanted or an accessory that you think will look great on them.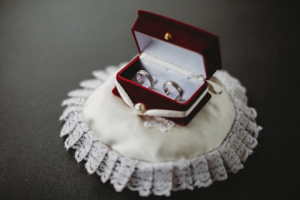 Although, there are a number of reasons to gift someone something as precious as jewellery, what matters more is that you choose the right occasion to give the jewellery to your special people. Choosing the right occasion is all about finding moments of joy and happiness so that a meaningful gift can take the excitement to a whole new level. However, out of so many occasions that one encounters in a year, what days and events are the best to gift jewellery? Here is an amazing answer from one of the leading diamond manufacturing companies. Let's take a look:
Celebrating Your Special Moments With A Gift Of Jewellery
Weddings all over the world, especially in South and South-East Asian countries are a big affair in terms of celebrations. Cultures like India actually lay a lot of emphasis on jewellery for weddings. With so much happiness and pomp all around you, weddings are the perfect time to gift jewellery. A gift of jewellery with Precious gemstones and semi-precious gemstones from a spouse or from a beloved family member on your wedding day is memorable.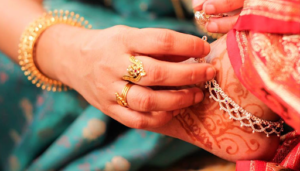 Festivals are also a great occasion to gift jewellery. Across cultures, there are many different kinds of festivals that people observe to celebrate their religion, seasons, and values. These make for grand occasions to gift jewellery to loved ones. In fact, cultures like India have several festivals where it is considered auspicious to gift jewellery with Precious gemstones and semi-precious gemstones, like Diwali and Akshaya Tritiya. These festivals around the world are the times when fashion jewellery wholesale suppliers see quite a significant rise in demand.
Nothing reaffirms a loved one better than a thoughtful and beautiful gift on one of the most significant days of the year. Anniversaries are all about celebrating the completion of another year of happiness, which is why you must celebrate them with the right piece of jewellery. Choose a piece of jewellery with natural diamonds from the mines or with different types of gemstones as they express love in the best possible way. A surprise or a gift that was promised a long time ago are both viable options to keep love alive and thriving.
Birthdays are a special occasion for everyone and that is why it is the perfect time to gift some jewellery. It can be anyone from your better half to your mother, your sister or your daughter. Receiving the gift of jewellery with a diamond or coloured gemstone on birthdays adds a special touch to the day as it is going to be a reminder of the day for many years to come. 
Nothing professes love than a beautiful piece of jewellery as a gift. We would recommend that if you are thinking of buying jewellery for your significant other on Valentine's day, you must check in with jewellery wholesalers as they are the ones who create the trends and will have all the latest designs for you. Lovers all over the world look for that one perfect piece of jewellery for their loved ones, and fashion jewellery wholesale suppliers understand what exactly works best for their customers. Rings, earrings, and necklaces become the most popular choices during this time.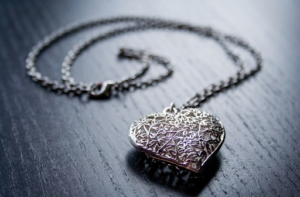 To buy a piece of jewellery for your mother is a proud day, and that is why Mother's day every year is a great occasion to express your love towards your mother. You know what she loves or what she has been eyeing for a long time. Pick up the hint and gift her that piece with natural diamonds from the mines that she has been longing for but won't talk about. If you are looking for an occasion, this is the right time.
When you have the perfect gift, the only thing that can take the excitement to a whole new level is the right occasion. Celebrate your special moments with the gift of jewellery. Get in touch with the leading jewellery wholesalers in India, KGK Group. Schedule an appointment with one of our experts today.